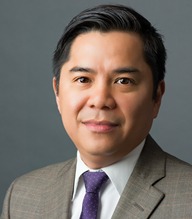 Hung V. Nguyen started his legal career as an assistant general counsel for the Eleventh Judicial Circuit of Florida (Miami-Dade County) where he was a legal adviser to judges in the probate and civil divisions. He gained invaluable experience working for the court and brings that experience to serve his clients in private practice. After leaving the court system, Hung worked for over a decade with a well respected local firm where he rose from associate attorney to managing partner.
The firm was founded with the goal of delivering precise, results-oriented legal services in a cost-effective manner. We strive to deliver the highest level of client service with a no-nonsense approach to legal problems.
The firm focuses its practice on probate, trust & guardianship law, and commercial litigation. Hung frequently lectures in the areas of probate, trust and guardianship litigation. He is actively involved with the Florida Bar's Real Property, Probate and Trust Law Section (RPPTL Section) where he serves on the Executive Council and is the former chair of the Guardianship, Power of Attorney, and Advance Directives Committee. He received the RPPTL Section's inaugural fellowship for 2008-2010, its Rising Star award, and was an active member of the Probate Rules Committee.
In addition, Hung is certified by the Florida Supreme Court as a mediator.
In 2019 Hung was named a Fellow of the American College of Trust and Estate Counsel (ACTEC).
---
Areas of Practice
Probate Law
Trust Law
Guardianship Law
Commercial Litigation
Mediation
Certified Legal Specialties
Supreme Court of Florida Certified Circuit-Civil Mediator
Bar Admissions
Florida
U.S. District Court Southern District of Florida
Education
University of Texas, Austin, B.A. – 1998
University of Miami School of Law, Coral Gables, Florida, J.D. cum laude – 2002
Professional Associations and Memberships
Asian American Advisory Board, Miami-Dade County, Member, Executive Committee, 2007 – 2010
Asian Pacific American Bar Association of South Florida, President, 2007 – 2008
Asian Pacific American Bar Association of South Florida, Treasurer, 2006 – 2007
Dade County Bar Association, Member, Probate and Guardianship Committee
Florida Bar, Member, 11th Judicial Circuit Grievance Committee, 2009 – 2012
Florida Bar Foundation, Fellow, 2009 – Present
Florida Bar, Real Property, Probate and Trust Law Section, Member, Executive Council
Florida Bar, Real Property, Probate and Trust Law Section, Member, Probate Law and Procedure Committee
Florida Bar, Real Property, Probate and Trust Law Section, Member, Probate and Trust Litigation Committee
Florida Bar, Real Property, Probate and Trust Law Section, Member, Trust Law Committee
Florida Bar, Real Property, Probate and Trust Law Section, Guardianship, Power of Attorney, and Advance Directives Committee, Chair, 2014 – 2017
Florida Probate Rules Committee, 2013 – 2016
Florida Bar, Real Property, Probate and Trust Law Sections, Member, Ad Hoc Study Committee on Estate Planning Conflict of Interest
National Asian Pacific American Bar Association, Trust and Estate Committee, Co-Founder, Co-Chair, 2015 – 2017
University of Miami School of Law Alumni Association, Member of Board of Directors, 2017 – Present
Legal Services of Greater Miami, Inc., Member of Board of Directors, 2019 – Present
American College of Trust and Estate Counsel (ACTEC), Fellow, 2019 – Present
Speaking Engagements (non-exhaustive list)
Annual Case Law Update, Estate Planning Council of Greater Miami, Miami, Florida, April, 2011
Annual Case Law Update, Estate Planning Council of Greater Miami, Miami, Florida, April, 2013
Probate and Trust Litigation Committee: Show Me the Money: A Primer on Collecting Money Judgments, Florida Bar RPPTL Section, St. Petersburg, Florida, May, 2013
Elder Law Section Annual Update: Litigation Update, Florida Bar Elder Law Section, Orlando, Florida, January, 2014
Elder Law Section Annual Update: Litigation Update, Florida Bar Elder Law Section, Orlando, Florida, January, 2015
Real Property Issues in Probate Proceedings and the Conveyance of Real Property in Probate, Dade County Bar Association Probate and Guardianship Committee, Miami, Florida, April, 2015
Florida Legislative Update 2015, Estate Planning Council of Greater Miami, Miami, Florida, May, 2015
35th Annual RPPTL Legislative and Case Law Update: Guarding Against Guardianships, Florida Bar RPPTL Section, Palm Beach, Florida, July, 2015
Guardianship, Power of Attorney and Advance Directives Legislative Update, Florida Bar RPPTL Section CLE, online webinar, November, 2015
Ethical Considerations in Guardianships, Florida Bar RPPTL Section CLE, Orlando, Florida, March, 2016
Probate Training Seminar, Legal Services of Greater Miami, Miami, Florida, April, 2016
The Trial of Minoru Yasui: The Constitution in a Time of War (Trial Reenactment by the Asian Pacific American Bar Association of South Florida), Director, Miami, Florida, October, 2016
Death and Divorce: Crossover Issues in Estate Planning and Family Law, National Asian Pacific American Bar Association, San Diego, California, November, 2016
Adversary Proceedings in Probate and Guardianship Cases, Dade County Bar Association Probate and Guardianship Law Committee, Miami, Florida, December, 2016
Big Changes: Guardianship Legislative and Case Law Update, Palm Beach County
Bar Association, West Palm Beach, Florida, February, 2017
Judicial Panel on Guardianship Proceedings and Practice Tips, Florida Bar RPPTL Section Guardianship Seminar 2017: "Guardian's Island," Moderator, Miami, Florida, April, 2017
Florida Legislative Update 2017, Estate Planning Council of Greater Miami, Miami, Florida, May, 2017
37th Annual RPPTL Legislative and Case Law Update: 2017 Guardianship Legislative and Administrative Law Update, Florida Bar RPPTL Section, Palm Beach, Florida, July, 2017
Anatomy of a Will Contest: Dissecting a Will Contest Through the Lens of Several High-Profile Celebrity Cases, National Asian Pacific American Bar Association, Washington, D.C., November, 2017
Top 10 Things About Probate, Trust, and Guardianship Law a Plaintiff's Lawyer Should Know, Southern Trial Lawyers Association, New Orleans, Louisiana, February, 2018
Dealing With Clients With Diminished Capacity and Other Litigation and Guardianship Related Issues, Ave Maria School of Law Estate Planning Conference, Naples, Florida, May, 2018
Bivins and a New Era of Lawyer Liability, Dade County Bar Association Probate and Guardianship Committee, Miami, Florida, October, 2018
All About Florida Estate and Guardianship Adversary Proceedings Webinar, Florida Bar RPPTL Section Practice Series, Miami, Florida, October, 2018
Healthcare Surrogate Designations, The Professional Fiduciary Council of Florida Conference, Miami, Florida, February, 2021
Corporate Fiduciaries: Staying Out of Hot Water or Tepid About Serving?, Estate Planning Council of Greater Miami, Miami, Florida, February, 2021
Published Articles
Contributor to Actionline, a publication by the Florida Bar RPPTL Section
Legal Consultant, LexisNexis Practice Guide: Florida Estate Practice, 2005
The Morgenthau Creditors' Claim Trap, Co-Author with Eric Virgil, ActionLine, Vol. XXXIII, No. 4, 2012
The Shifting Landscape of Guardianship Law: Three Consecutive Years of Changes, Co-Author with Stacy Rubel, The Florida Bar Journal, Sept./Oct. 2016
Exploring the Limits of Parens Patriae From Two Recent Guardianship Cases, ActionLine, Vol. XXXVIII, No. 4, Summer 2017
Do I Need to be Rich to Have a Will?, Co-Author with Jacobeli Behar, Miami Herald, South Florida Legal Guide, Jan. 8, 2018
Honors and Awards
Recipient, Florida Bar RPPTL Fellowship, 2008 – 2010
Rising Stars, Super Lawyers, 2012
Top Young Attorneys in Florida, as published by the Wall Street Journal & Miami Magazine, June 2012
Up and Comers, as published by Florida Trend, July 2012
Top 40 Under 40 Outstanding Lawyers of Miami-Dade County, The Cystic Fibrosis Foundation, 2010
Top Up and Comers, South Florida Legal Guide, 2009
Super Lawyers, 2013 – 2018
Florida Bar RPPTL Section's 2014-15 Rising Star Award
Dade County Bar Association, Probate and Guardianship Law Committee 2014-15 Outstanding Dedication at the 2015 Legislative Session in Guardianship Law
Languages